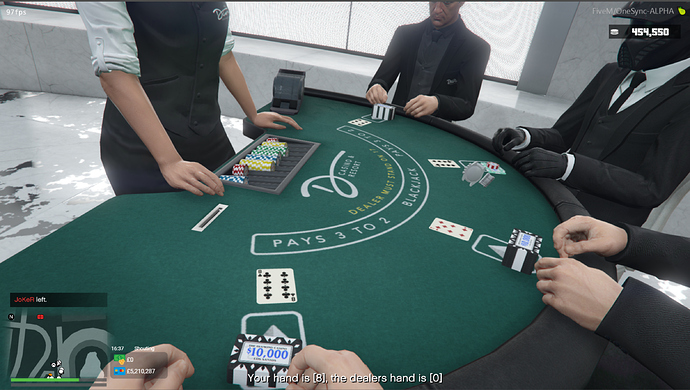 Features:
All networked with up to 16 players playing at the same time
Works with OneSync & OneSync Infinity
All the juicy stuff you'd expect from blackjack
Optional fancy teleporter to enter diamond casino
Fancy menu showing how to play blackjack like GTA:O thanks to RageUI!
Dynamically configurable, ability to make any blackjack table playable
Required
or
FiveM Diamond Blackjack
---
Credits
The script was not originally written by NAT2K15. This script's Github Link original author is to be credited. To make the code compatible with his money script, NAT2K15 simply modified it.