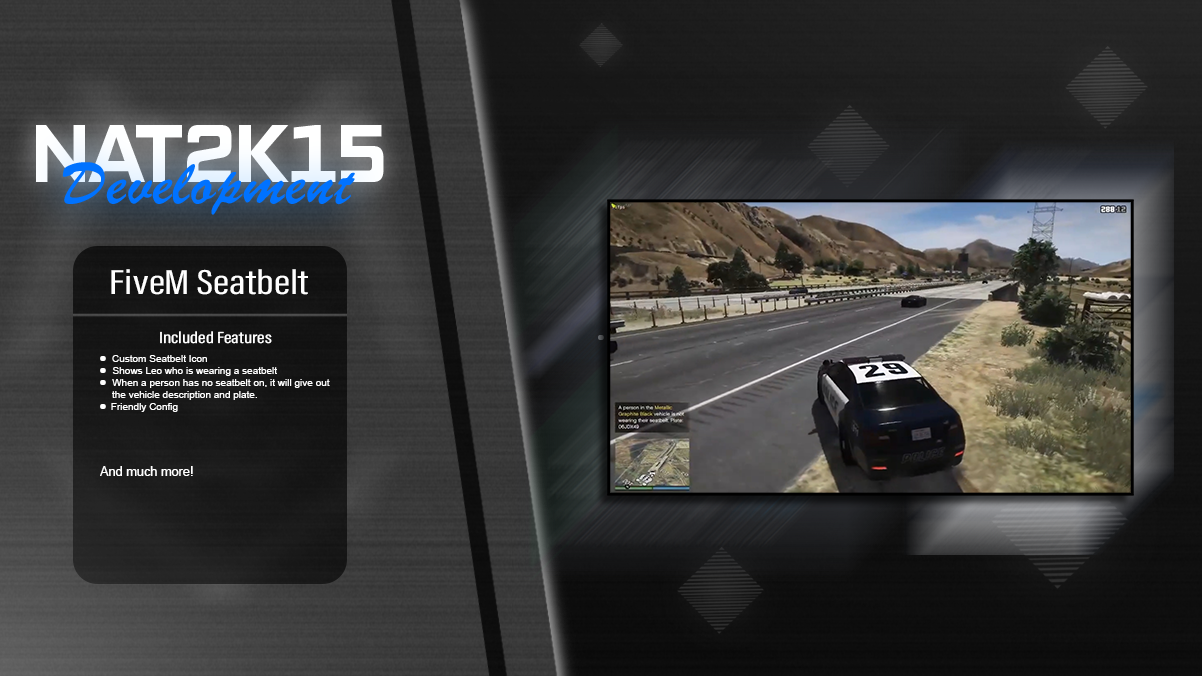 Information
This is a simple script that shows active Leo who is wearing a seatbelt and who is not it will only catch anyone within 20m radius. It will only trigger if the Leo is in an emergency vehicle.
This is a standalone script which means it is compatible with any FiveM framework.
The script comes with custom sounds and is very easy to setup.
Video Showcase:
https://www.youtube.com/watch?v=fUpu_PpxEts
FiveM Seatbelt Script — $4.99
---
---
User Reviews