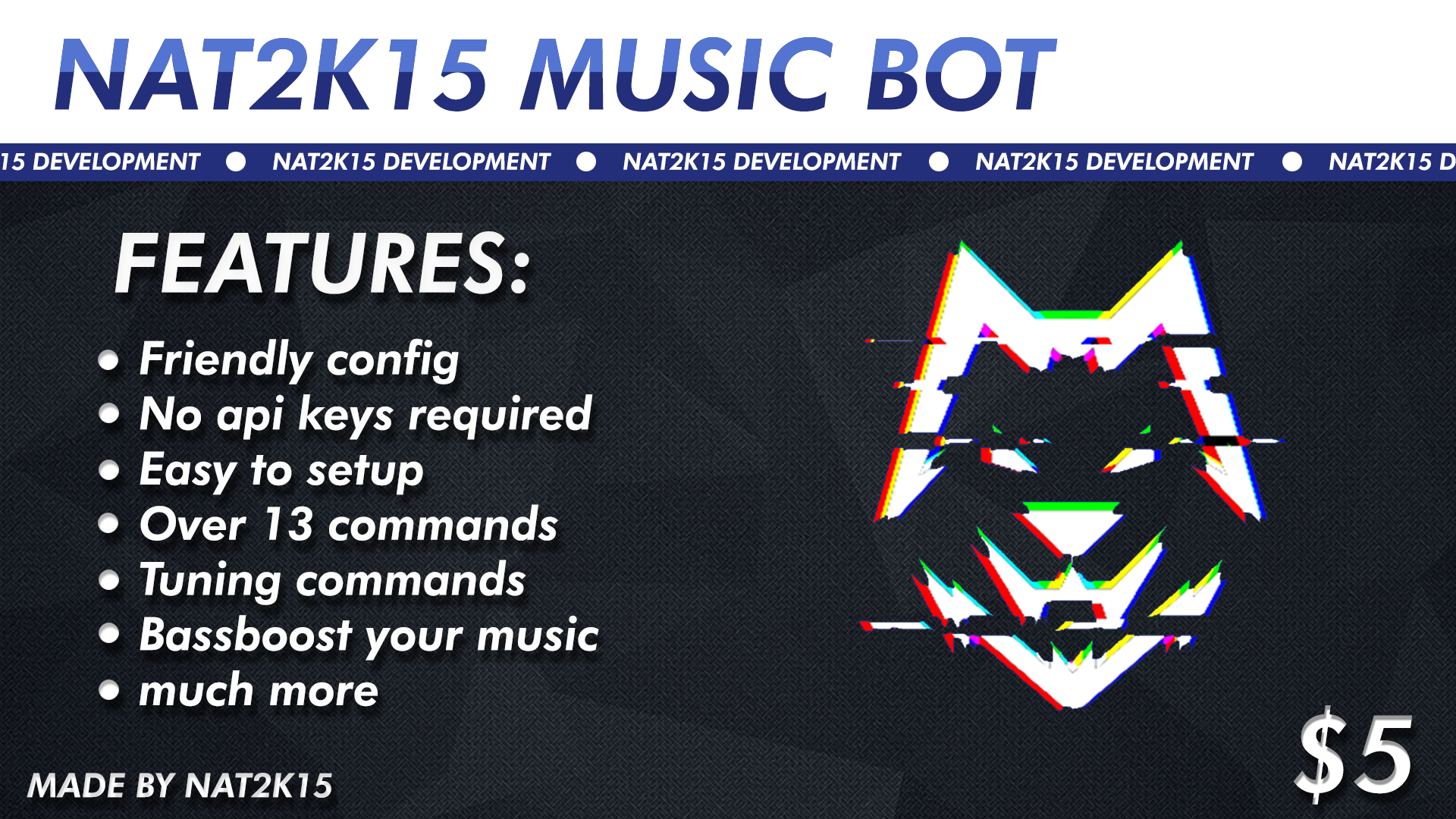 Ever wanted to have your own custom music bot in your discord server? Well, here it is. Below are listed all the features that come with this bot
Tune commands
Ever got bored of the default music and wanted to tune it well this bot gives 15+ tunes options for you to choose from.
Multi Guild support
This bot supports being in more than one server. You can invite it to whatever server you would like.
No API keys required
No need to get API keys all you need is a host to host the bot.
Simple Config
In the bot, you have a very simple config. Very user-friendly (support is given if needed)
Custom Name & Profile Picture
You can choose the bots photo simply by heading to discord developer and choosing your own logo
Discord Music Bot — $4.99
This item is not currently being sold. Check back later.
---
---
User Reviews