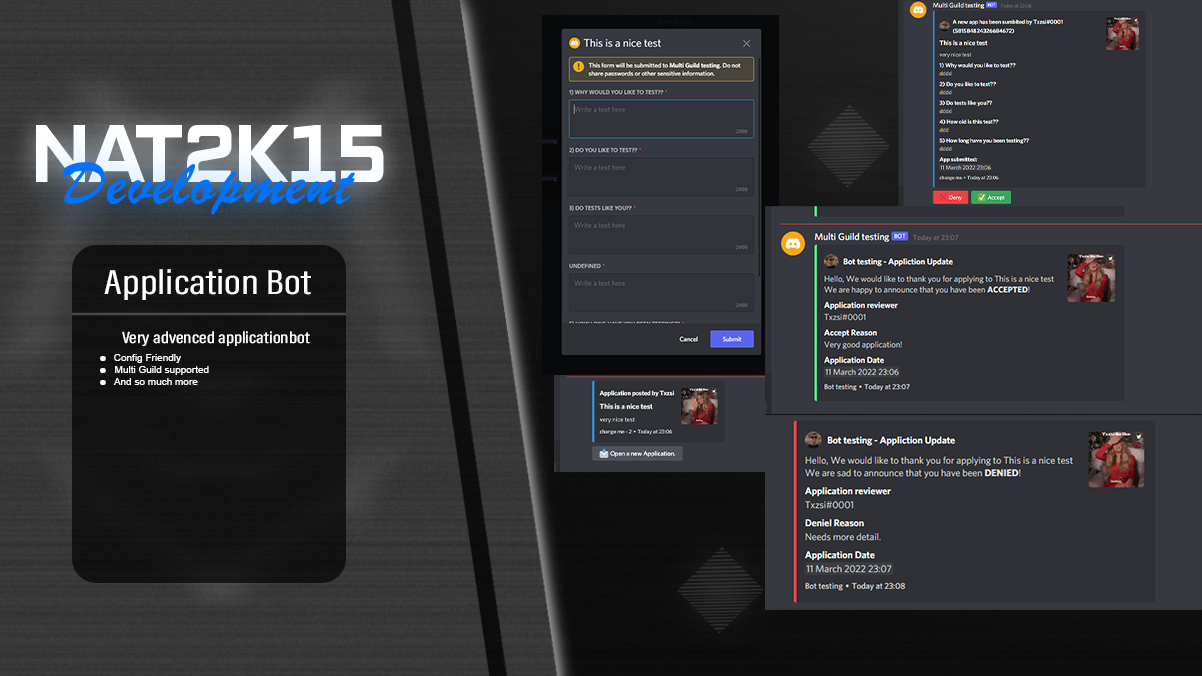 Please note: You can only create 5 questions per app with this bot. This is due to discord bot limitations on discord modals. This bot is used for short applications only and not for complex applications.
Do you have a discord community that you release applications to, well this bot is for you! This custom bot is packed with features and utilizes the newly released discord js modules, with one simple command then easy application configuration you can setup applications in minutes!
Utilizes new discord modules (buttons, discord brand new models).
Auto assign/remove roles on acceptation or denial.
Permission based application, including who can accept or deny applications.
Easy configuration file.
User friendly and very easy to use.
Anti spam system.
Multi guild supported.
Discord Application Bot — $6.99
---
---
User Reviews

Product: Discord Application Bot 3/5
"Bot is quite good, not as good as I was expecting etc. Some spelling issues here and there, but overall not too bad." — Terry.